Buying ticket to Sapa, discover the beautiful landscapes which hide such many magical things, it is also where you find the beauty of nature in valleys, mountains, streams, waterfalls and the warmly welcome of the ethnic people.
Ticket price for children and adults
SapaTraintiket.info regulate the fares for different type of customers, fit with National Rail Regulations. Ticket price for childern and adults as below:
1.Children:
-Free for under-5-year-old kids ( or under 1.05m in height)
-½ ticket price for children from 5-10 years old ( or 1.05-1.32 meter in height)
-Full ticket price for children upper 10 years old
2.Students:
Students from colledge will receive the discount as below:
-TN train: 10% discount
-Local train: 10% discount for sleeper train ticket, 25% discont for seat ticket
3.Veteran or similar: 10%
4. Vietnamese heroic mother: 90%
5. Elders upper 65 years old: 5%
6. Ticket for large group :
-From 20-29 people: 2% discount
-From 30-39 people: 4% discount
-From 40-49 people: 8% discount
-Upper 50 people: 10% discount

Sapa Train ticket is always ready at SapaTrainTicket.info
Should children travel by train?
Young parents always wonder this question. As experience, kids can travel by train whenever their health are well enough. With private wood carbins in SapaTrainTicket.info, you will have no worry about the narrow place with so many strangers that might affecting your children. Your beloved kids will enjoy comfortable asmosphere like they're at home.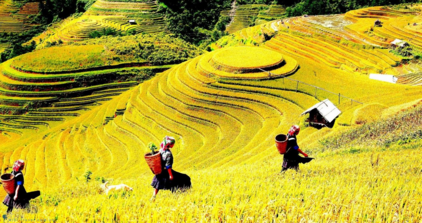 Sapa Train ticket will take you to fanciful mountain in fog
5 reasons that you should by ticket in sapatrainticket.info
-Differnt standard of price will adapt every demand from commoner to high class
-Gorgious private wood carbins, air-conditioners, carbins for 4 people, 8 people or more.
-Model induction toilet flusher, hydrants, garbage bins.
-Absolutely safe and suitable for children and adults.
-Exchange ticket terms, with 5% cost until 19/01/2016 based on E-ticket Management Regulation . For more details, please contact Mr. Truong 0906.80.90.95 - 0989.66.12.64

Sapa is waiting for you to discover it
Come to Sapa and enjoy the best of this place all the year round with different taste of seasons and exciting outdoors. Full of blossoms, tea hills, cool air, it's a perfect place for relaxing.
g.
Main source: sapatrainticket.info

Why do you have to search hundred of unproffessional websites then worrying about the price of tickets ?Let's try SapatrainTicket.info one time, you must be surpriced about our price and our great services.
Do you have any question about Sapa Train ticket?
CALL NOW: 0906.80.90.95 - 0989.66.12.64 (Mr.Trường)
FOR MORE INFO AND GET THE CHEAPEST TRAIN TICKET IN VIETNAM
SapaTrainTicket.info
Adress: 42 Mã Mây, Hoàn Kiếm District, Hà Nội
Tel: 04-3926.0045 -3926.0046
E - mail: sapatrainticket@gmail.com
CAll: (+84) (0) 906.80.90.95 - 0989.66.12.64 (Mr Trường)
to get best price and Service
Add: 42 Ma May Str, Hoan Kiem, Hanoi, Viet Nam
Tel: (84-4)3926.1687 - 3926.1688
E - mail: truongfunny@gmail.com